Mind-u
EHealth/mHealth
Affective disorders
Interactive website with psychoeducational materials for young people on mental disorders and with direct contact with psychologists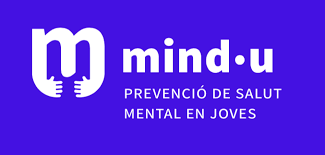 Mind-U is a website promoted and developed by the Child and Youth Mental Health Service of Parc Taulí, aimed at young people throughout the territory, so that they are the ones who take control of their physical and mental health. Mind-U was born with two main objectives: to prevent the mismanagement of mental and emotional states that could end up with the development of a mental health disorder and to promote good health habits, both mental and physical. 
The group also has other projects, as PREDI-NU, an online platform that contributes to the prevention of depression and suicidal tendencies and promotes mental health awareness. 
PI group: Diego Palao
PI project Mind-U: Elena Pujals
Research group: e-Mental Health, Prevention and Epidemiology in Neuropsychiatric Illnesses
Institution: Institut d'Investigació i Innovació Parc Taulí (I3PT)
Visit the project web here.
For further information contact us.