Tools for innovation and transfer with Biocat
Biocat will share its knowledge, programmes and resources useful to boost innovation from research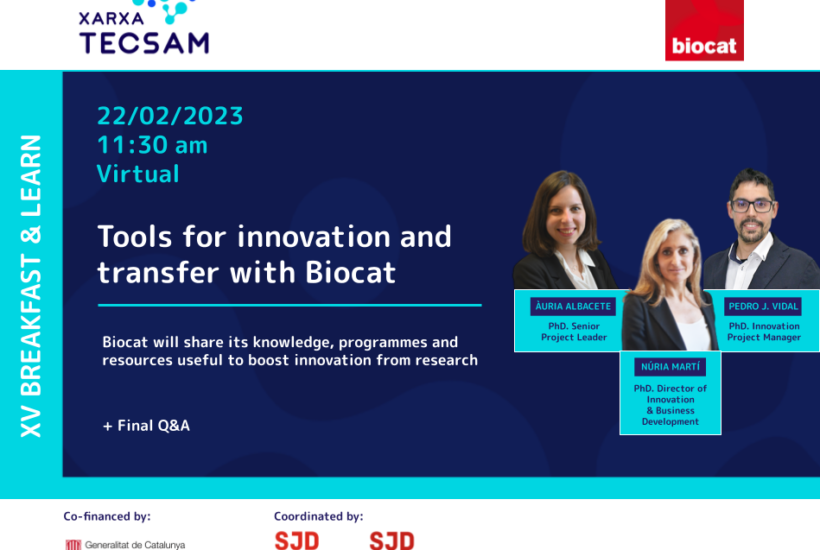 Do you want to accelerate your ability to innovate? What are the ways available for researchers to transfer knowledge and research results?
In the XV Breakfast & Learn of the TECSAM Network, which will take place on Wednesday 22 February from 11:30 to 12:30h, Biocat will join us in order to learn first-hand about strategies to boost innovation and entrepreneurship from research.  
This second online meeting of this year's B&L is intended to be a support session for the entire research community to identify and have under the spotlight the existing resources in terms of transfer and innovation to move from research to the entrepreneurial field. 
Thus, we will have a three voices lecture by Biocat, the dynamic agent of transfer and innovation in the field of health and life sciences in Catalonia. The conference will be held by three members of Biocat: Núria Martí, PhD and Director of Innovation and Business Development; Àuria Albacete, PhD and Senior Project Leader; and Pedro Jesús Vidal, PhD and Innovation Project Manager. 
Open registration here
Sign up to the newsletter to get updates
Subscribe now!