Technology Exploration Day (2nd Ed.)
Free and open event on the challenges of incorporating technology in mental health within the Catalan health and social system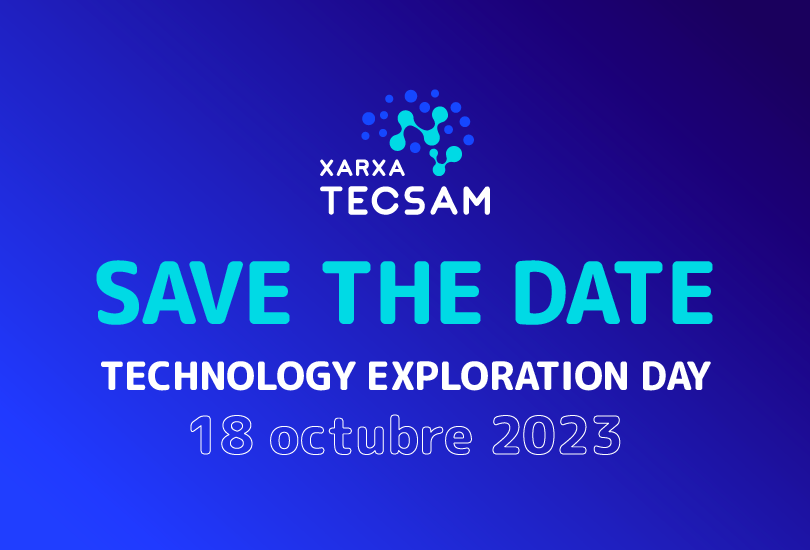 Technology Exploration Day, the focus of innovation in mental health in Catalonia, is back! 
OPEN REGISTRATION here. 
The TECSAM Network celebrates on Wednesday, October 18 the Technology Exploration Day, a free and open event that will address in this second edition the challenges, problems and good practices in the incorporation of technological solutions in mental health in the Catalan health and social system. 
The event will take place on 18/10 in the morning, from 8:30am to 1pm, at UPF Barcelona School of Management (c/Balmes, 132-134, 08008 Barcelona). Link to the location here. 
The event includes the presentation of an empirical case of the arrival of an innovative technological solution in the public health system, as well as a round table with experts in the field who will delve into the main challenges, opportunities and some good practices in this regard to provide solutions for the care of people with mental health problems. In addition, attendees will be able to learn first-hand some of the disruptive technologies and projects developed by the member groups of the TECSAM Network during the networking session. 
In parallel, this event aims to be a meeting point to promote dialogue and foster connections between all the agents in the mental health innovation ecosystem: research, public administration, affected people, the private sector and startups. 
PROGRAM  
8:30h – Welcome and accreditations   
9h – Welcome and opening presentation  
9:45h – Talk: experience on the arrival of a Mental Health solution to the public health system  
10:45h – Coffee break and networking  
11:30h – Round table: challenges, good practices and problems on the arrival of technology to mental health care  
12:45h – Closing 
A more detailed program of the event is coming soon! Register here. 
Sign up to the newsletter to get updates
Subscribe now!