Building our network with UAB Open Labs
The TECSAM network has visited the UAB Open Labs, the co-creation spaces of the UAB that constitute open ecosystems of innovation created with the aim of responding to social challenges.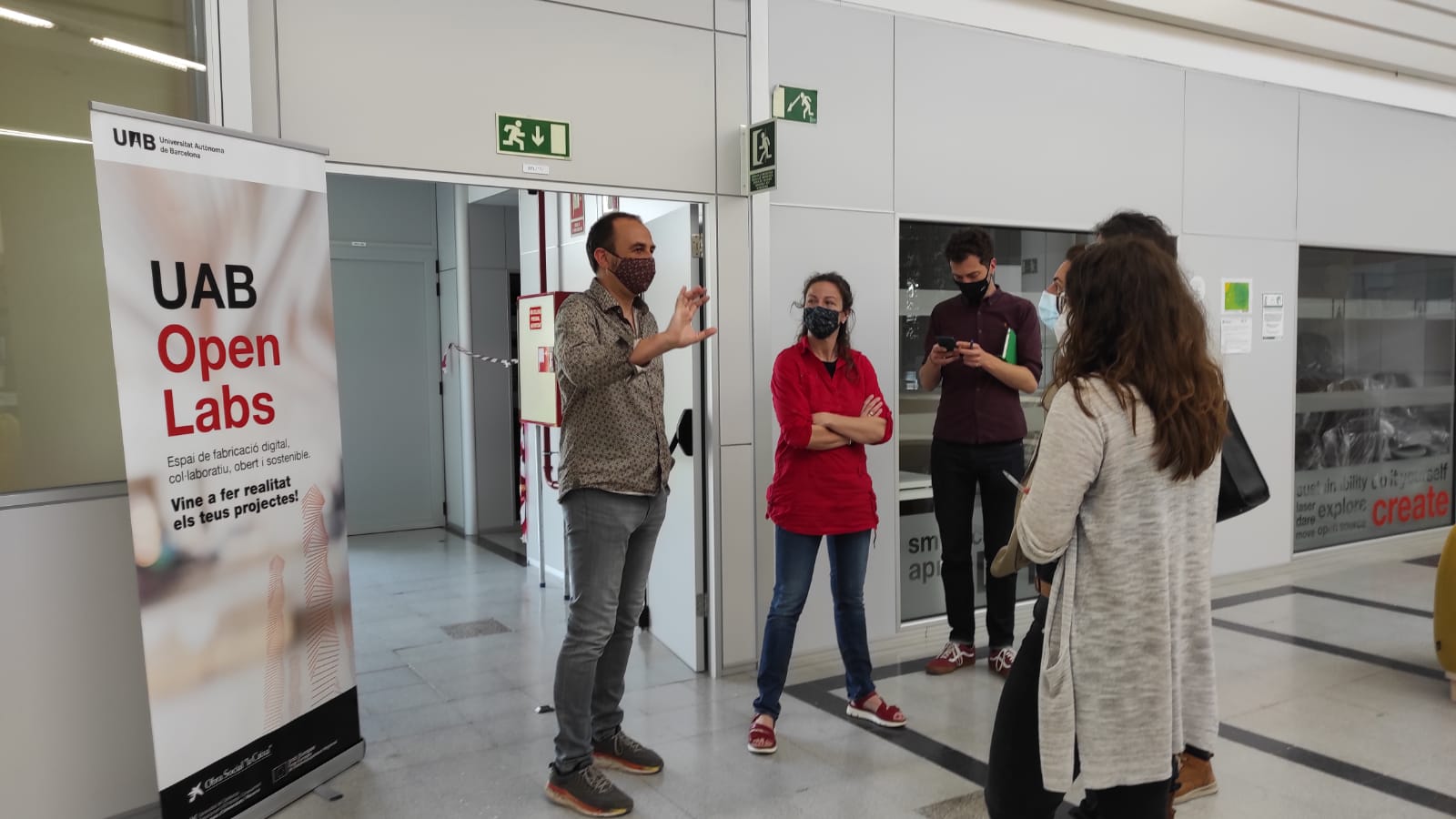 TECSAM Network's promotion and communication managers have visited the UAB Open Labs, co-creation spaces at the UAB which constitute open-source environments with the goal of responding to social challenges.
The UAB Open Labs network aims to act as a driving force for digital and social innovation within its campus and its territory. These goals are shared and complementary with those of the TECSAM network and many of its member groups. Thus, they plan to work together to resolve specific needs of the territory in terms of mental health and technology.
The UAB Open Labs are available to researchers, companies, civil society or public administration as a new tool for product valorisation, technology maturation and experimental activities. They include UAB Labs and other Labs in the area.
The visit to the Open Labs spaces in Bellaterra campus has been an initiative of Sonia Sànchez Busques, Coordinator of the UAB Mental Health Strategic Research Community (CORE) and has been led by Alfons Miàs, responsible for the UAB Open Labs equipment and Konstantinos Kourkoutas, Coordinator of the CORE Smart and Sustainable Cities.
Marta Sánchez Bret, Clúster Manager at the Clúster de Salut Mental de Catalunya (CSMC) and Joan Moyà-Köhler, responsible for the LivingLab of the CSMC, also joined the visit.
Sign up to the newsletter to get updates
Subscribe now!