The TECSAM Network shares its project at the III Scientific Day of the IRSJD
The IRSJD wanted to give space and visibility to the three innovation networks that are part of the institution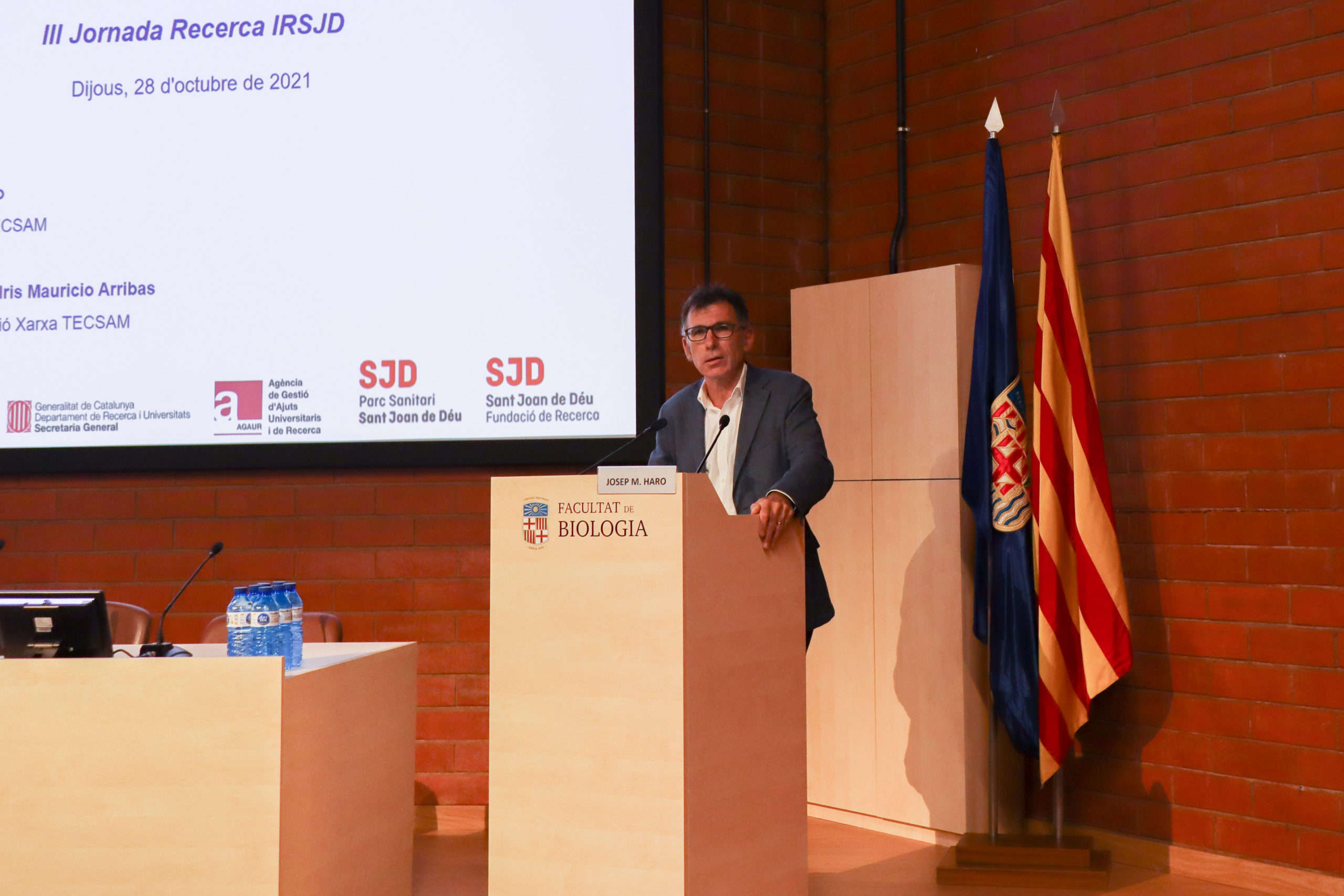 The TECSAM Network has presented its project and activity today in the III Scientific Day of the Institute of Research Sant Joan de Déu (IRSJD), with Josep Maria Haro in charge, Coordinator of the TECSAM Network, Judit López, Responsible of Promotion and Iris Mauricio, Responsible of Communication.
During their speech, they highlighted the Network's objective of transferring the results of mental health research and technologies developing in the territory to society and the market, bringing innovative solutions to people with the aim of improving their quality of life.
The three people in charge of the Network have shared space with the other two innovation networks that are also part of the IRSJD, representing i4Kids and Alexandre Perera presenting XarTec Salut, while Rafa Artuch, has been in charge of moderating the session. 

A technology and solutions  portfolio to respond to mental health challenges
During the presentation, the TECSAM Network's promotion and communication managers have shown the technology portfolio of the TECSAM Network where the full value of the Network is collected. This portfolio combines the technologies and knowledge of all the member groups and allows them to be transfered to the same research sector, to the administration or to the entrepreneurial and entrepreneurial sector, with the aim of solving challenges and difficulties.
In this respect, the TECSAM Network has also explained the challenges they have identified in terms of addressing mental health. Some of these challenges are those related to the prevention and promotion of mental health in childhood, adolescence and older people. Others are linked to the personalised care and empowerment of the people affected, as well as to the creation of integrated community care resources in primary care and hospitals. There are also challenges in the gender perspective, and the challenges linked to Covid-19 are also very relevant.
On the other hand, the network activity has also been reviewed for its first year, in which networking sessions have been held to promote internal synergies between groups, fostering links between technological and clinical groups, and has participated in international events as part of its internationalisation plan. In addition, the "Transfer program" and "Intellectual property program" programs have been launched with the aim of offer expert and individualized advice and accompaniment to protect research ideas and results, as well as transfer them to the market. It has also been explained that Breakfast&Learn tranining sessions dedicated to innovation, rating and transfer with a special focus on mental health and tochnology, have been initiated.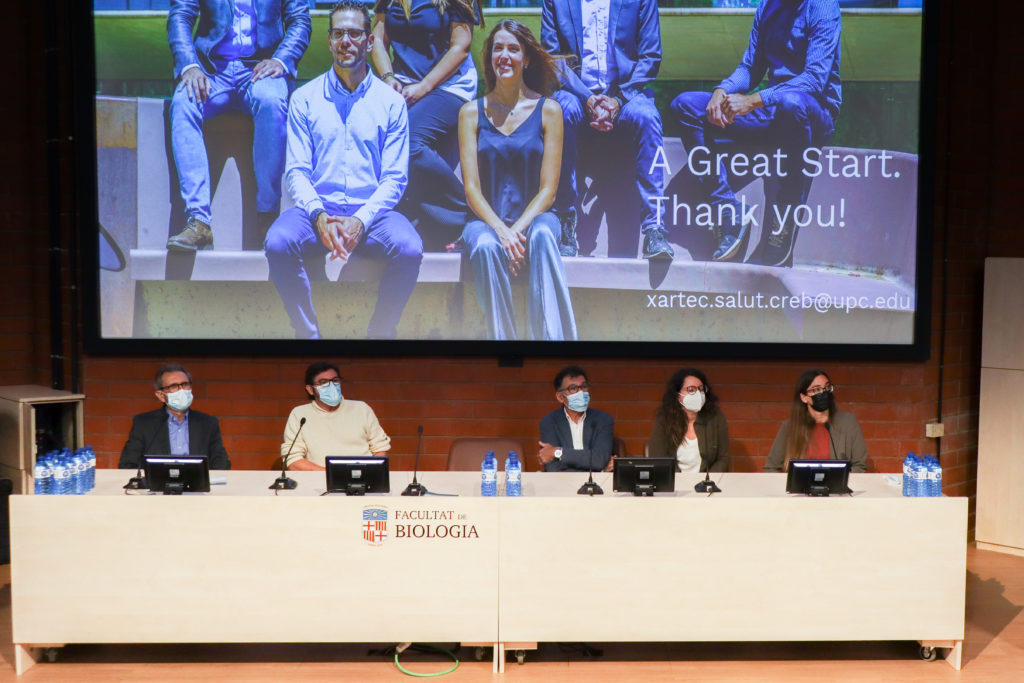 Sign up to the newsletter to get updates
Subscribe now!