Practical communication tools for transfer
Discover the window of oportunities and some keys to use communication in research and transfer. Session delivered by Ubik Media.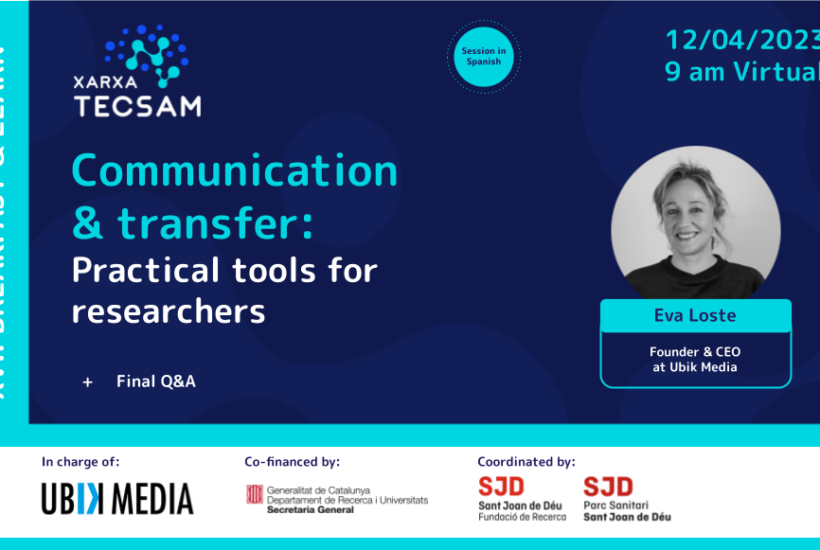 What are the advantages of having a communication strategy and tools? Visibility, facilities to receive more funding, more contacts, reach out to users?
On Wednesday 12th April at 9am we will celebrate the 17th Breakfast&Learn of the TECSAM Network, under the name "Communication and transfer: practical tools for researchers" in a virtual format, where we will learn about the window of opportunities that the use of communication opens up.
On this occasion, the conference will be given by Eva Loste, founder and CEO of the communication agency Ubik Media. The expert on the subject will give us the keys to understand why it is important to strengthen this branch within research groups.
Open registration here
Sign up to the newsletter to get updates
Subscribe now!