How to attract early stage investment in the health sector?
From the Col·legi de Metges de Barcelona and Capital Cell we will learn about financing options for early stage projects. Discover them!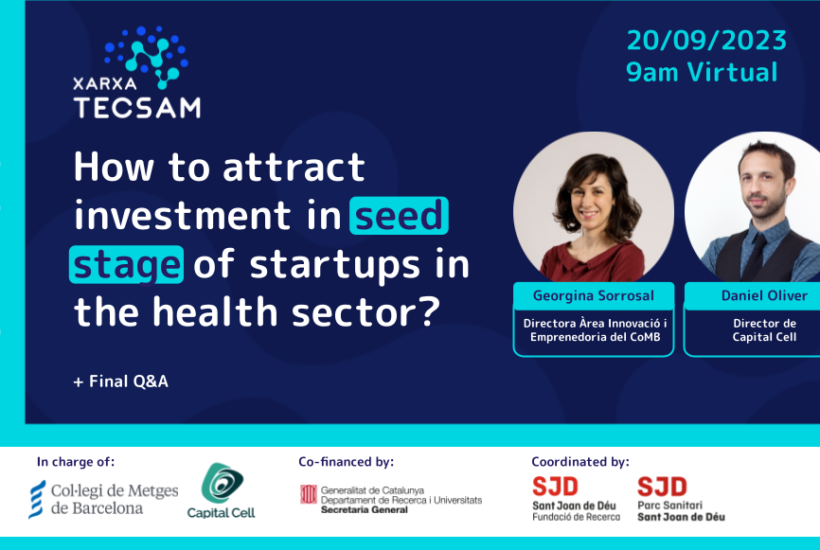 After the summer break, our cycle of Breakfast&Learn virtual meetings is back, aimed at promoting and sharing knowledge on research, transfer and entrepreneurship in the field of mental health. On September 20, from 9 to 10 am, we will organize a session addressed to all entrepreneurs looking for funding.
To this end, we will count with the participation of Georgina Sorrosal, director of the Innovation and Entrepreneurship Area of the Col·legi de Metges de Barcelona (CoMB), and Daniel Oliver, director of Capital Cell, an online platform for raising investment for startups in the health sector.
With the help of these two experts we will learn how to face this first phase of the creation of a startup, the typology and characteristics of the specific funding options for projects in their initial stages, and some tips and best practices to overcome this phase with the greatest security and guarantees.
Open registration here.
Sign up to the newsletter to get updates
Subscribe now!