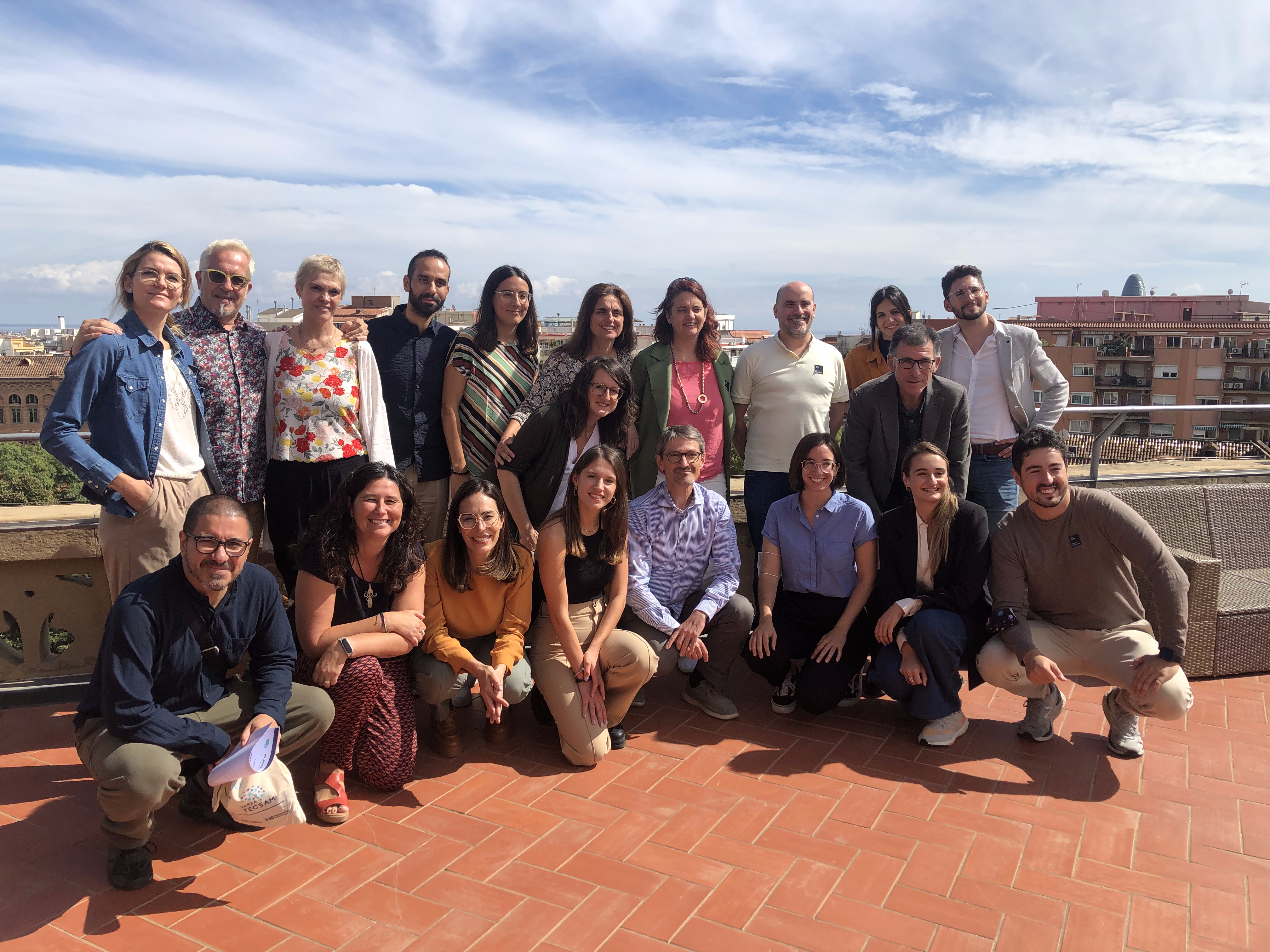 Meet the winners of the
I Mental Health Innovation Contest
4 disruptive ideas and projects to overcome mental health challenges
will get help to get closer to the market
Category I: Innovative and disruptive ideas
Two disruptive ideas that are in early stages and with a low TRL are awarded.
Prizes: mentoring program valued at €7,500 (1st prize) and €3,500 (2nd prize).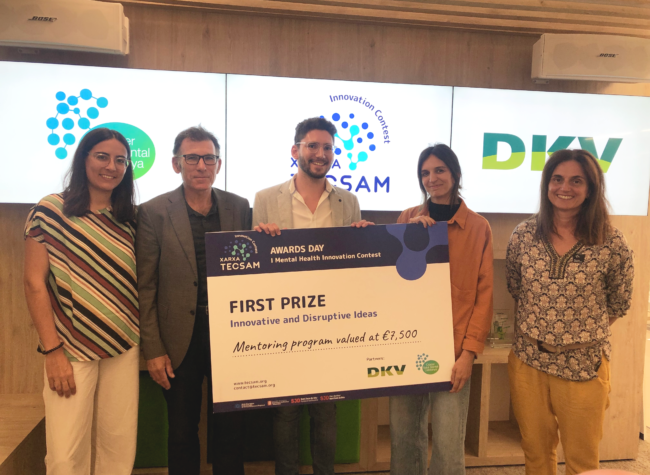 First Prize: ICURA
Digital platform for the monitoring and telematic management of emotional and cognitive sequelae related to post-intensive care syndrome for users and family members.
Institution: Institut d'Investigació i Innovació Parc Taulí (I3PT)
Speakers: Ismael Ávila and Marta Godoy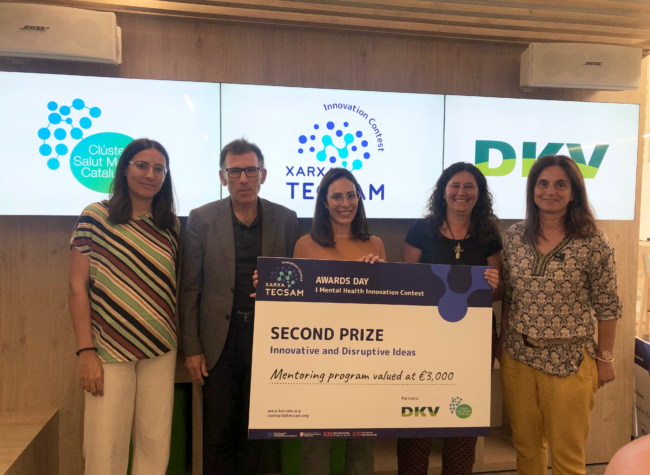 Second Prize: Parental Psych APP
Mobile application aimed at the early detection of psychosis and the management of bonding strategies to prevent the onset or worsening of psychotic symptoms.
Institution: Etiopathogenesis and treatment of severe mental disorders (MERITT) research group at Parc Sanitari Sant Joan de Déu (PSJD) and Institut de Recerca Sant Joan de Déu (IRSJD).
Speakers: Luciana Díaz Cutraro and Susana Ochoa.
Category II: Digital solutions for mental health
For more advanced solutions, with a high TRL.
Prizes: a pilot test within the DKV's ecosystem valued at €15,000 (1st prize) and a mentoring program worth €8,000 (2nd prize).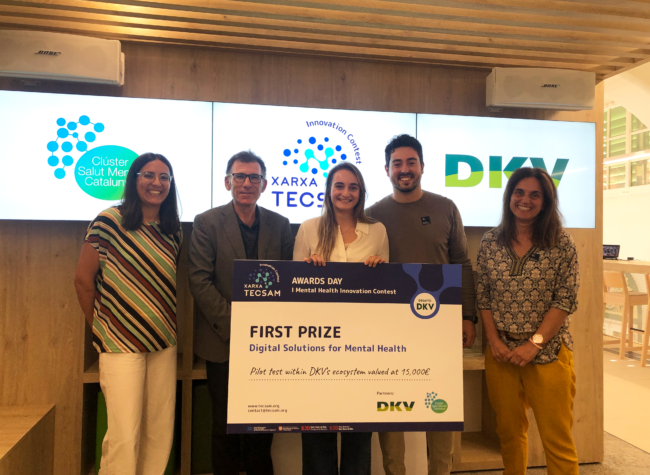 First Prize: Medea Mind
Solution for the early detection of mental health problems through a personalized algorithm that identifies the optimal digital treatment or intervention.
Speakers: Sara Zangri and Guillermo Rodríguez.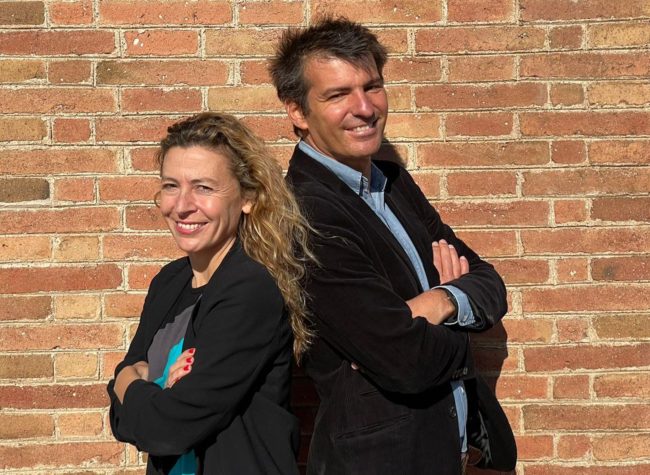 Second Prize: Accexible
Solution for early detection and monitoring of depression through intelligent voice analysis. Natural language processing and vocal biomarkers are used.
Speaker: Carla Zaldua Aguirre.
Bringing projects closer to the market
On Tuesday, September 27, the TECSAM Network held the
Mental Health Innovation Contest pitches and awards ceremony
at the Barcelona Health Hub, DKV Innolab headquarters, where the 10 contest finalists (5 per category) were able to present their projects in front of a
jury of 7 professionals belonging to different fields
within the ecosystem of new technologies and mental health.
A total of 4 projects have been awarded as a result of their inspiring, science-based proposals with a high potential for development and acceleration in the market.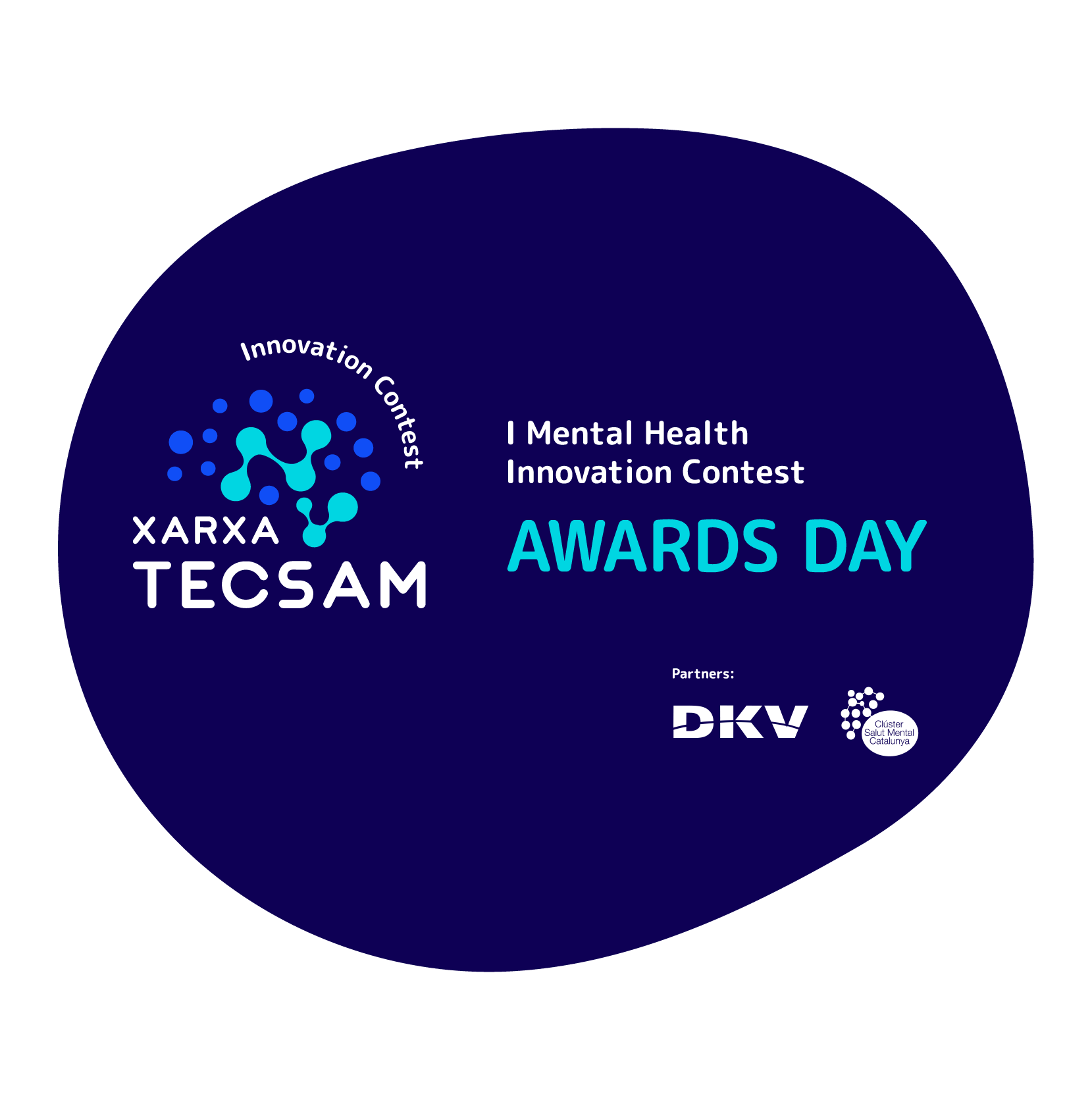 Amindterapia
Computer-assisted cognitive behavioral therapy program aimed at people suffering from anxiety problems, panic disorder or social phobia.
LIAISON
virtuaL assIstant And recomendation Systems for Optimizing depressioN treatment, combines passive and active data collection with personal interaction (+ virtual voice assistant).
Socioeducative Clown
Workshops with the socio-educative clown methodology: accompanying people to improve or update quality of life (well-being) in socio-educative, emotional and recreational areas.
We Voice
Digital Therapeutics solution to improve the mental health of workers and prevent the prevalence of chronic stress through voice analysis and user data collection.
Colors the App
Mental well-being app: through a game of colors and artificial intelligence, it offers personalized programs of relaxing light and sound sessions to improve health.
Roble App
Platform with cognitive exercises, socialization tools, and community activities to combat isolation in the elderly. It also includes longevity programs and physical training.
Make mental health research possible. Become our sponsor.
Do you want to contribute to the advancement of mental health research?
Do you want to invest in facilitating market access to disruptive mental health solutions?
Help us bring mental health innovation closer to people. Be our partner!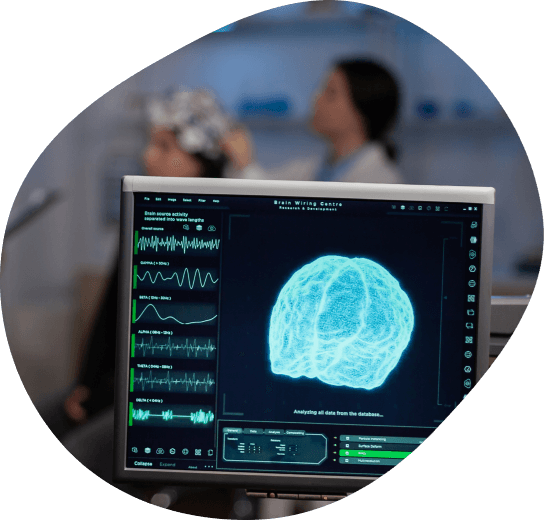 Want to hear about our activites, events and more?
Sign up to receive our newsletter!